REDUCING RISK INCREASING EFFICIENCY
Döhle (IOM) Limited Group of Companies offers ship management services as part of the family-owned and operated Döhle Group headquartered in Hamburg.
We have offices in Germany, Isle of Man, Philippines, Poland, Romania, Malta, Guernsey and the United Kingdom. Our services, which can be provided individually or collectively, include:
Crew Management
Technical Management
Commercial Management
Corporate Management
Döhle (IOM) Limited Group of Companies operates in accordance with the International Safety Management Code (ISM) and the International Standards ISO 9001.
QUALITY ASSURANCE
It goes without saying that Döhle (IOM) Limited Group of Companies places a high priority on the safety of our vessels, our crew and the protection of the environment. We are ISM accredited and have our own Safety & Compliance Division who ensure our ISO 9000 certification is maintained to the highest standards across our operations. Our Quality Assurance System is a fully integrated system and is electronically documented to provide stringent guidelines upon which our vessels are frequently monitored and reviewed.
The Döhle (IOM) Limited Group of Companies expects to achieve continued growth through the provision of the highest quality of service with a personal touch along with the development and application of creative solutions to the industry's ever-changing needs. The Group is committed to the stable and well-regulated business environment in the Isle of Man, which is reflected in the excellent reputation the Island and its Marine Administration has gained internationally.
We believe
that our customers deserve a partner who provides safe, efficient, reliable, and independent service solutions for their entire maritime business.
We dedicate
our knowledge of shipping markets and our six decades of experience in the maritime sector to guaranteeing customer satisfaction and long-term business relationships.
We analyze
all possible opportunities and risks for our customer's businesses in order to advise them and protect their interests in this constantly changing market.
We ensure
safe navigation and onboard security at all times. Our officers and crew members regularly take part in specifically designed courses and undergo training on simulation programs.
We achieve
a transparent flow of information and efficient logistic chains with our global network of experts, associate partners, brokers, shipyards, and joint ventures.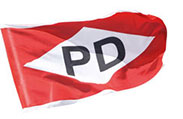 Döhle Group originated from Peter Döhle Schiffahrts-KG, which was founded in 1956 in Hamburg by Mr. Peter Döhle as an Agent to Owners ("Vertrauensmakler"). In its early years, the company mainly served the owners of coaster vessels who needed an agent ashore to pursue their commercial affairs, including chartering, operation, and accounting. In the course of the 1960s, the first container vessels were ordered and complemented our fleet. It now consists of around 450 ships " mainly container vessels, bulk carriers, multi-purpose vessels, and coasters.
Over the past six decades, Peter Döhle Schiffahrts-KG has continued to grow, building an efficient network of associated companies. This network helps us to offer our customers full scale maritime services. Today, we operate our own vessels as well as part-owned and exclusively managed ships.
The family-owned and managed companies currently employ around 6,800 people, 2,000 employees ashore and 4,800 crew members at sea. This experienced global team includes specialized brokers for individual markets and ships as well as operational and technical experts.